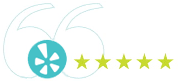 Just a quick note to thank you – and Cara – for a wonderful experience over the weekend. You have no idea the state I was in on Saturday night, trying desperately to comb (ineffectively) both kids and not feeling like I was making ANY progress. I worried I would be dealing with lice forever!
Cara came in and was lovely, wonderful, knowledgeable, gentle, thorough…I could go on! You guys gave us the confidence, the tools, and the peace of mind we needed and I feel so much better doing the combing each night knowing I am actually doing it correctly. Clean heads and happy family!
Thank you for doing what you do and coming out here on a Sunday on Labor Day weekend. I have already recommended you to others – including my daughter's daycare center – and will continue to do so.
Thank you!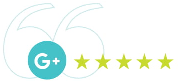 I called your company in a panic yesterday as my 11-year-old daughter had her first case of lice. It was stressful and I had no idea what to do. I did so much research online and came across your website. I was very hesitant, but my husband and I made the decision to have someone come over.
Denise left our house a little while ago and I have to say a calm has come over us and it was the best decision we could have made. We found out that my daughter had a "lovely" case and I too had lice. Denise kept me calm and my daughter smiling. She was not only diligent in her job of getting rid of the lice, but she was diligent in educating us in how to prevent it from happening again as well as helping us differentiate from fact and myth.
Her words were "I have a Ph.D. in lice and when I leave you will have a Masters" I can honestly say after I called my mom to explain everything I felt that I did! I am so appreciative of her time and her knowledge. You are extremely lucky to have her as an employee and I am extremely lucky to have met her.
Thank you again!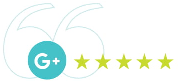 Just wanted to thank you for the great experience! Sarah came over Monday night and she was absolutely wonderful.
I went to bed completely peacefully, not feeling like my house was infested with bugs. The confirmation of having her diligently check everyone and providing instruction on care of household products and how to proceed with my daughter's head (the only bug head…yay!) over the next couple of weeks made me feel like everything was completely manageable. I cannot adequately convey the peace of mind she afforded me!
Thank you for offering this service, I would highly recommend it to anybody. It saved me hours/days of unnecessary effort I would have put into the process without all the proper information. Thank you also for your quick response! I truly appreciate it.
Thanks again,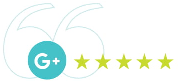 Hi Jan, I wanted to share a cute story with you. You were in our home on Monday in Sparta. My daughter said this to me: "Mommy, Jan made having lice fun". I thought you would appreciate hearing that.
Thanks again for the education, great stories, the laughs, and of course, the removal of the "icky" pests. You were great and I will forward your contact information to anyone and will highly recommend you!
Thanks again,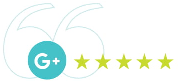 I just wanted to say how wonderful Nina was. She took all my calls..emails….etc…and came to my house ……took care of my family …and had me laughing during what was a very stressful time for me!
She showed me how to do everything I need to….and answered ALL of my questions! (some of them were quite silly!) What a wonderful person she is!!
So glad there is a service like this in my area….as I would probably have lost my mind in another day or two!
Thanks again Nina!!!!!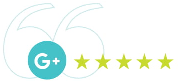 I just wanted to say how much we loved Gretchen and she was absolutely wonderful! We could not have been happier with your company and the assistance in helping with our lice issue.
At no point did I think we would ever be in this situation. We have dodged it for 10 years between daycare, preschool, and elementary school. The information and teaching you all do is really a huge asset to a family. Please pass on to Gretchen how much we appreciated her help and she was absolutely wonderful with the girls and me.
Thanks again.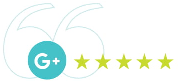 I just wanted to send a note about my wonderful experience with Denise in Stamford, Connecticut! She was AMAZING! She was professional, sweet, calming, and really saved me from a nervous breakdown. I called late on a Sunday afternoon, and she was so gracious and accommodating.
She meticulously combed through each one of my five children's scalps and then through mine, all the while reassuring that life will get back to normal and this too shall pass. Denise was exactly what I needed and am so very thankful and grateful to her.
I wanted you all to know what a gem you have worked for you. Please pass this on to Denise and please let me know you received this rave review. I want to make sure her kindness and professionalism doesn't go unnoticed!
Thanks again.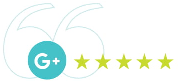 I just wanted to send a quick note to say "thank you". Maria was WONDERFUL. My daughter was so comfortable and Maria's approach, using education and perfect analogies was effective in ridding the stigma my daughter held regarding lice. My daughter is smiling now and she told me she feels so much better. We all do!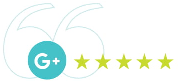 So I used your service 2 years ago and wrote you a testimonial that is still on your website. (Abby in NJ)
I just wanted to tell you that my daughters, now 6, came home with lice again.
I was able to quickly treat them and get rid of the lice completely in a matter of days; 2 years ago I struggled for 3 or 4 months before I contacted you.
The price is WELL worth it, the visit arms the customer with the knowledge to fight lice any time in the future. Again, I am SO GLAD I called your company.
Thank you again,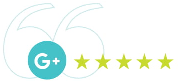 Just wanted to say a HUGE thank you to Lice Happens for saving my sanity. Right from the initial call, my mind was eased. We have been battling this problem for what feels like an eternity and in a sleepless fit of anxiety, I found your website and called. Even though it was 11:30 pm, I was greeted by an exceedingly helpful soul named Nancy. Thanks for being there to take my call at that late hour!!!
Gretchen arrived the next day and spent time combing, educating, laughing and chit-chatting with us until she felt like family. She was able to teach me a TON of information about these pesky little buggers!!! You should know that this is really a huge compliment as I am a physician. What I was taught in medical school was a drop in the bucket compared to the wealth of knowledge Gretchen brought to the table!!!
You all are FANTASTIC and EMPOWERING! I feel like we are finally back in control again and this feeling is PRICELESS!!!! Thank you for all you do and for a job WELL DONE!!!!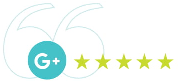 Just wanted to tell you what a FABULOUS experience (somehow it IS possible with lice crawling all over your head) we had with our Specialist, Leigh. She was so personable and friendly and definitely took the stigma and sting out being infested with these critters. She had a great rapport with everyone, including my 14-year-old image-conscious daughter and her friend.
Leigh definitely made what one would assume to be an unpleasant and trying experience, a normal one (and good bonding time believe it or not!) We all commented on how much she reminded us of my sister-in-law (who we adore), hanging out in our kitchen and just chatting with us for a couple of hours. Leigh rocks. Thank you for sending her.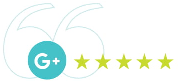 Thank you for sending the wonderful Ally to our home last night to rid my two kids of lice!
Calling Lice Happens was absolutely the best thing I did in the last week. Making an appointment was easy and was done at MY convenience – which was such a breath of fresh air for this working mom.
At the appointed time, the delightful Ally arrived at our front door. She was so calm and fun that my kids ENJOYED the delousing. My daughter said – no fewer than 5 times after Ally left – that she wished Ally was still at our house and that Ally had been the only good thing about Lice. My son agreed wholeheartedly. Ally was simultaneously friendly, fun, competent, businesslike and – most importantly – effective. We are lice free and free of lice-related angst!
Thank you for all that you do for frazzled families doing battle with lice. It is greatly appreciated. Can't thank you and the delightful Ally enough. I've already told other parents that, if their kids get lice, they should pick up the phone and call you. Wishing you much success with your expanding business. I have no doubt that it will continue to be very successful.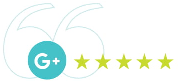 Thank you for sending Carol! She was kid friendly, calming, knowledgeable, calming, thorough, educating and did I mention calming. I was afraid I had missed some of the lice when I treated my kids and I had.
She gave me the info and the assurances that I was going to be okay and I could take control of the situation. I called one of my neighbors to give an update and they asked how was Lice Happens. I told them if I had another child I would make Carol a God Mother. That is how wonderful she is. Carol did a great job educating a very tired and frazzled mom.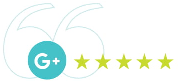 I just wanted to say thank you so much for your help with my family. I was overwhelmed when I discovered my three daughters ages 4-6 had lice. I called MJ late in the evening who talked me through an acceptable plan of action. The next day she sent Mary who was a true angel to our rescue. Mary was professional, kind, knowledgeable, and so good with my daughters.
She screened our family, including the grandmothers who watch my daughters often. She spent time debunking the myths and truly educating us on the life cycle of lice and how we can watch, screen and prevent them from coming back. Mary also spent time teaching me how to go through and treat my daughters for lice. By the time Mary had left:
I felt confident that we were all lice and nit free
I was educated properly to ensure that lice would not come back
I felt overjoyed that I was back in control of the situation
The money spent for your service was less than I would have spent on all the prescription shampoos that would have been worthless with out the education on how to screen and treat properly. Thank you, Mary and Lice Happens for peace of mind.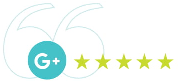 My daughter had lice for almost two months. We just could not get rid of it. I contacted Lice Happens and the next day Jackie came by and not only checked my daughter's hair but educated both of us on the correct way to comb through her hair and helped us to identify lice and nits.
Thanks to her we are now lice free and much more knowledgeable about them. We really loved meeting and working with Jackie.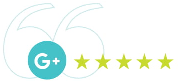 Ally was so terrific and we all feel so much better now! I learned a great deal about the truth of treating lice, and now feel like the whole process is demystified.
I will not hesitate to recommend your services!
Thanks very much for the very quick response, and excellent service.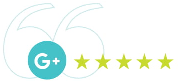 I just wanted to take a moment to thank you all for the terrific job that you do. When I first found your company, it was two in the morning on a Saturday, and I had just spent over 2 1/2 hours unsuccessfully trying to comb lice out of my seven-year-old daughter's hair and had just treated my head to a pesticide bath after realizing it had spread to me. I was slowly working into a state of panic and was worrying about how I was ever going to beat these bugs.
I called Lice Happens on the hotline at around 2 am; heard back from MJ very quickly; and Janice was at our door at 5:30p that day. I was, and am, amazed and utterly grateful that I was able to have someone come out the very same day to save us from the nightmare.
Janice was wonderful–patient and thorough, she got to work right away. She 'cleaned out' my four years old–whom we had realized only a couple hours earlier also had gotten lice–she fixed up our daughter, and me. And very importantly, she taught us how to monitor our kids' hair and deal with the problem, so we would be able to avoid it ever happening again. And she did it all with a professional, friendly and easy-going attitude which took away a lot of our stress and made the whole situation seem much less daunting.
Thank you so much for providing such a terrific service for such an unpleasant situation. When this first happened, I had visions of our family spending months fighting a losing battle against the lice. Lice Happens and Janice took away our potential nightmare and gave us the knowledge, skills and tools we need to fight the bugs in the future. As parents, we don't spend a whole lot of time chatting with other parents about lice, but you can bet that whenever we hear of a lice outbreak we will be singing the praises of Lice Happens (and combing our kids' heads quick, to make sure they don't get it again!!)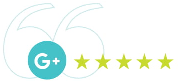 I spoke to MJ tonight and needed to treat my daughter's lice. MJ was very comforting and immediately put me at ease and gave me some tips on the phone.
She then called Lisa and to the rescue, she came! What a sigh of relief. She was so sweet, very thorough, and she kept my kids and I calm. I am so happy I used your service. It couldn't have been better.
Thanks so much,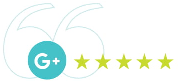 Emily was wonderful and put us all at ease. It's wonderful to know that my daughter is finally clean and now I have the knowledge on the correct way to prevent this from occurring. And if it ever did come back I know the right way to get rid of it.
Your phone number and website should be in every pediatrician's office & be given to every school nurse so families don't have to go through what we did.
Thank you so much!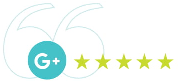 Dear Miss Emily…thank you for taking the bugs out of my hair. You are so fun. Thank you for coming. You are the best.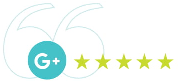 I want to let you know that our experience with Lice Happens and, in particular with Leigh, was nothing short of terrific. As soon as she walked in the door, it immediately felt as if we had an old family friend visiting and not having someone come to extract lice from my daughter's head.
Leigh was VERY thorough and knowledgeable. I performed a follow up lice check the following night and not a nit to be found. I feel like I now know what I am doing (believe me, I had it all wrong when I discovered the lice) and will be able to follow through with the instructions that Leigh left behind.
Thank you for providing a great service.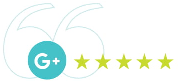 We can't thank you enough for sending Lisa to our rescue! Not only was she fabulous in ridding us of the problem, but she had a wonderful personality and taught us so much during the process.
"We wasted hundreds of dollars on potentially toxic solutions first, but now have the peace of mind knowing that we are doing a safe, thorough job of eliminating lice". I will be passing along your information to both our children's schools and camp because there's a need to improve screening at both.
Signed,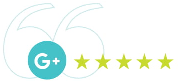 Good afternoon. I just wanted to take a moment to say thank you, thank you, thank you for services rendered almost five months ago. (I'm a bit of a procrastinator.) I called on you first for advice, and then to have someone come out to make sure all critters had moved on to a better place.
Teresa came to my home in Southern Maryland, and she was not only a breath of fresh air but a stabilizing force to my insanity. From the time I first realized that my daughter had head lice, until the visit from Teresa, I was a basket case. After she left, I felt as if I had regained control of the situation. My usually timid daughter, who isn't a fan of strangers, loved Teresa immediately and even said that she would like to see her again, only not with head lice.
I just ordered another bottle of the lice repellant spray for our use, and a bottle for a friend. Although I feel that I have a handle on my critter phobia, I'd rather be safe than sorry. Or lousy.
Again, thank you so much!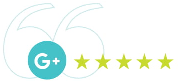 I wanted to let you know how pleased we were with the services rendered this morning by Lisa. She was incredibly professional, efficient, and informative. She put my whole family at ease (husband and kids ranging in ages 3-16yrs). I would highly recommend your service to anyone else that I hear from. Lisa exceeded our expectations!
We've had another lice experience when we lived in North Carolina and we hired a "nit-picker", and it was a completely different experience. This time, my husband and I felt significantly more confident and comfortable with the process, product, and overall protocol used by Lisa.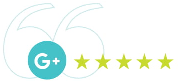 While helping my 5-year-old wash his hair on a Sunday night before bed, I saw something move in his wet hair. LICE! It was Sunday night at 9 pm. I went from zero to sixty in no time at all. I have four kids and sent the oldest to the pharmacy for Rid for everyone. I spent hours raking through our hair trying and then hours more bagging, washing and tearing apart the rest of my house.
We called and spoke to Jacki. She came the next day and went through everyone's hair in the house, as well as two other close relatives who are always at my house. She was on time and got right to work. She showed us what to look for and how to do a proper comb through. She answered every question we had. By the time she left, I actually felt 1,000% calmer. I called her two more times during the week and sent her pics of what I found during combs throughs.
I have purposely waited the 14 days + period since she was here so I could give a true testimony to the assistance she gave to our family. Jacki is wonderful! I feel educated and able to protect the people in my home from future outbreaks. If you follow their "cheat sheet" you're protected!! I would recommend Lice Happens to ANYONE!!!!!!!"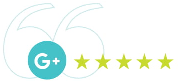 Yesterday morning I was a panicky mess — trying to figure out how I was going to get rid of a lice infestation in my 9-year-old daughter's waist length, thick hair, as well as figure out for sure whether my husband, son and I were clear. After a crack of dawn call to the Lice Happens hotline (which Nancy cheerfully answered), Leigh arrived in our home a few hours later. She was FABULOUS! Not only did she clear the three of us who were determined to have lice (ugh), she was compassionate, thoughtful, and a delight.
I'd welcome her into our home any day (hopefully without the lice!), feeling by the end of the day like I'd made a new friend.
She managed to keep my surly, mortified teenage son smiling through his screening and happily endured my daughter's chatter and curiosity for the hours it took to thoroughly rid us of nits and bugs (a feat I would NOT have been able to accomplish armed only with Nix and an insufficient nit comb).
Finally, she gave us peace of mind as we got ready to travel for the holidays. And, it was all done without applying a pesticide to my daughter's head. Thank you Lice Happens, and THANK YOU, Leigh!!!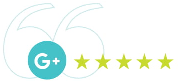 Thanks so much to your company and especially Leigh who came our families rescue today. I called at 12:00 and Leigh was at our house at 2:00. She was great and made my two daughters feel at ease about the whole process.
By the time she left it was like she was a part of our family! I am so glad I called Lice Happens and so glad that Leigh was able to help us. She was wonderful!
Thank you so much.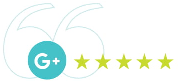 I just wanted to send a note of personal thanks and appreciation for the services rendered by your specialist, Lisa, who came to my house in South Riding yesterday and screened and treated my entire family. Forty-eight hours ago, my life was normal and I was contemplating how to tackle planning the next girl scout meeting. Then everything changed. As the mother of 4 kids (3 girls with long hair) I was confronted with what has long been one of my greatest fears, head lice infestation.
Your prompt, compassionate attention was fabulous and Lisa was truly spectacular. She was on-time, compassionate, friendly, efficient and hugely educational. She helped turn one of my biggest fears into motivation and determination. Last night I actually screened some close family friends and my daughter's best friend and her family. Everyone came up clean except for my daughter's friend and after days of her mother combing through her hair looking if she could see something, we found the proof staring us in the face. It was early and it is manageable.
I love the mission and purpose of your business and it is so refreshing in this day and age to find a business that deserves to make money not by exploiting people but by training and educating and breaking down people's unnecessary fears. I will take all the advice given and recommend you often.
Thank you so much.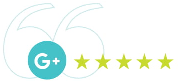 I just wanted to send an email to Megan and tell her it has been just over 1 month since you came to my home and rescued my girls! The girls were clean when Megan left and have been clean ever since. I learned so much from Megan, she was very well informed and put my mind at ease the moment she walked through my door.
I am very grateful that this company exists and have been recommending you to all my friends. I really feel ready if my girls should get this again. I have the tools and know what to do. A huge THANK YOU to Megan for helping me.
I am truly grateful!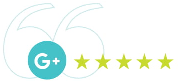 I cannot thank you enough! Yesterday Emily Betterly came to our home and helped us on our way to becoming lice free! This was such a horrible and overwhelming experience for our family and friends.
Emily was there to help us through an awful time. She was kind, compassionate, patient and very knowledgeable. We all feel so grateful to her for giving us our lives back!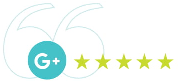 I want to thank Theresa and the entire Lice Happens team for your help. My daughter has the thickest, curliest, most knot-prone, most unruly hair known to man. So when she contracted lice for the second time (yikes!) I wanted to just shave her head.
I didn't think I could get the comb through one more part of her hair, so I found Lice Happens online. After reading through the extremely informative website and reading the testimonials, I thought that if anyone could get us lice-free, it's Lice Happens.
When Theresa came out, she got right to work and didn't even flinch at my daughter's rat's nest of curls. She patiently and methodically went through every inch of hair on my daughter's head and even fit me in to double check my head. She was so nice the entire time, with words of encouragement, or just general stories about her to make the time pass.
I am so grateful to Lice Happens. I feel confident; I no longer have an irrational fear of lice and realize that, with just some patience and time, it does go away and it does get better. So thank you to the founders of Lice Happens, for creating such a great company and thank you to Theresa, for being just fantastic.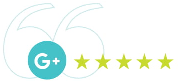 We are a couple living outside of Raleigh, NC and got lice from a child that a co-worker brings into the office. It was a nightmare until we called Nina. She was so nice and reassuring. We were extremely skeptical at first but she definitely made us feel comfortable. When she arrived she was very professional and did an amazing job.
She explained everything to us and how we should follow up the treatment and was extremely helpful. We followed her instructions and as promised, they were gone! We could not be happier and Nina could not have done better.
Thank you so much for your service and for Nina!!!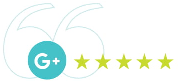 We dodged lice over a dozen times in the past 3 years. I was beginning to think we were immune to the pesky critters. But low and behold on a Friday evening after a shower and a routine hair brushing I noticed bugs and eggs in my daughter's hair. My 1st reaction was to freak, bomb the house, wash everything and buy stock in the OTC treatment. I immediately treated our hair and started what I thought was a good nit picking process.
I was told about your company by a good friend who had used you in the past. The next morning I checked my daughter's head and was still finding eggs… UGH!! I knew I needed my head checked, but by who? I called right away and talked to MJ who scheduled an appointment for us within 2 hours. Theresa showed up very energetic to help us out and bonded with my daughter right away. She made us both feel at ease through the entire process and told us she was not leaving until I was confident on how to screen my daughter in the future.
I was totally 100% satisfied with the service and will be referring you all to everyone I know!! I learned so much about lice and how to stop it where it starts!! The products were a life saver and we'll be keeping the peppermint spray on hand at all times. Thank you so much for coming out and educating our family!!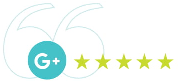 Thank you again for your services. We were delighted with the results. Our daughter was able to return to school the next morning. Cara was so professional and answered all our questions. Her calm demeanor made the treatment go smoothly.
There were no tears at all. Our school nurse, who thoroughly checked our daughters head with a large lighted magnifying glass, was impressed to find no nits or lice. She asked for your information, which we gladly provided. I believe she will be passing along your company's info as will I.
With Sincere Thanks,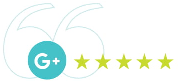 I want to thank you so much for helping with our head lice infestation!! What I expected to take several hours (literally I expected to be there for about 4 hours) only took 2 hours and she treated my daughter and myself…. I am so very glad to have been taught how to do this-Emily was wonderful!!What was a horrific experience for my daughter a few months ago when I tried to treat it turned out to be as pleasant as it could have been today! THANK YOU SO MUCH!!!
Your saying of No Shame No Blame is fantastic…. I did not feel bad about our situation at all—she made me very comfortable and gave me lots of information regarding lice and I left with the knowledge that there truly is NO SHAME NO BLAME when it comes to lice!! I am glad to have left with everything I need to detect, treat, and prevent lice. I hope to never need your service again….however, if we do get re-infested I have the knowledge, tools, and confidence from Emily to tackle this on my own–or if I end up panic stricken I have your number to call and if need be I would use your services again— and I am definitely going to recommend your services!!!
As I told you several times before your company was the only one that responded to me when I asked for help…I still can't believe to this day no other company who claim to do what you do called or emailed me back…. I am glad that I found your website and am glad that the other companies didn't respond because I found a place that truly cares about what they do and cares about the people they treat.
With Sincere Thanks,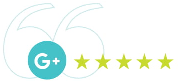 Just wanted you to know how much I appreciate you getting someone out so quickly and how wonderful Theresa was. I quickly realized that I could not get all 4 kids done by myself so I kept her a little longer than planned, but it was worth every penny to have them (and me), lice free and able to go back to school today.
I really appreciate that you were both conscience of the price issue and willing to be flexible on the time/money spent. I will definitely recommend you folks to others, and I am pretty sure there are others at my children's school!
Thank you.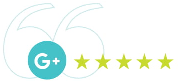 I had to email to thank you for helping us to get rid of our lice issue and calming my fears. When I found nits in my son's hair last week, I really went into a panic. Lice were seriously one of my worst fears, and when I found a live one when treating him with an OTC treatment, well, I just about went over the edge.
After a night with very little sleep, I googled 'lice removal Fairfax' and Lice Happens was one of the first hits. I called you shortly after 6 am, and by 7:15 am, we had our appointment set up. As soon as Ashley got here and started treating the kids and educating us, my anxiety level dropped. Ashley was friendly, knowledgeable and so, so helpful. She was great with my kids and calmed my fears tremendously. Lice has now gone from an irrational fear to an inconvenience. I know for sure if we have another case, Lice Happens will be my first phone call.
Thank you!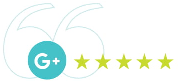 I had Mary out to my house last Tuesday to treat my family. And let me first say that this was the best phone call ever made.
It was worth every penny and Mary was amazing with the kids and had so much knowledge. I told her that I would recommend you guys to anyone that ever told me they are battling lice.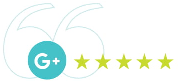 Hello M.J. Thank you so much for all of your help last week. Theresa was wonderful!!! The kids still talk about how nice she was. She really made an unpleasant experience much more enjoyable. Please tell Theresa thank you again.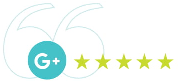 About a month ago my daughter came home with an itchy head and we found lice. We went and bought the over-the-counter lice shampoo and were doing everything we were supposed to do. Two weeks later, I get a call from the school nurse and she had the little critters back again! I was so overwhelmed and at this point, I was sure my youngest daughter and I had it also. I decided enough was enough and contacted Lice Happens.
From the moment I was on the phone with them, they were very helpful. Heather was out to my house in 2 hours. As soon as she walked in the door I felt very comfortable with her. She was so professional and educated on lice and made the whole situation better. I really don't know what I would have done had she not come to our rescue because I was about to have a nervous breakdown! Heather was so patient with my kids and me. I can't believe I'm saying this but I was actually bragging to people about having lice just to tell them about this wonderful company and about Heather!!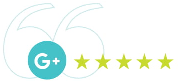 I wanted to take a minute to tell you all how thankful my family and I are that we contacted you!!!! As many of your clients, we have been battling lice issues on and off for sometime now. Just when we think we had it under control, it was back. I hated it for my daughter! Not only did I not like putting her through the process over and over again but I hated knowing she had bugs in her hair and I was unable to control the problem.
It wasn't until this recent outbreak that I learned that there were removal services out there and thank God I did!!! Mary was our consultant and she was AMAZING!!!!! She was so prepared and so professional! I loved that she brought her own dvd's and dvd player for my kids to watch while she did her thing. She was patient and not only put to ease my concerns but did the same for my kids. The education that she provided my family was priceless! There were so many things that I thought I knew but when it came down to it, I was wrong. I called my daughter's school yesterday to inform them that she had nits and I was keeping her out to treat the problem.
Today I took her in and for the first time EVER was super confident while the nurse checked her head. Before when I would do the usual treatments, I was biting my nails praying the nurse didn't find that one nit that I missed. Sure enough, she passed with flying colors. Before I left, I handed over a Lice Happens flyers and assured the nurse that if there is anyone with this issue to please give them your contact so they can get the same amazing help that I did. I found out that 2 other students in my daughters class also have lice and normally I would cringe but with the clean slate and knowledge that Lice Happens gave me I know that I can now handle it.
Thanks so much.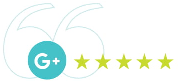 Our family needed to use your service this week when our 3 small children came down with lice. I can not express how grateful and happy we were with your service. We live in Connecticut and Denese came to our home. She was excellent. I was impressed that she was willing to come to our home at 7 pm (driving an hour) to help us out.
She was superb with my 3 kids. The kids are 6, 3, and 2 and she was patient and gentle. She was knowledgeable and answered all of our questions. She was a professional and made us feel comfortable. I would recommend her and your service again.
Thanks so much.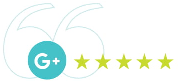 Hello MJ, Nancy, and Cara, I just want to say how wonderful you have been to me. Cara was great when she came to the house on Sunday. My daughter has obnoxiously thick and lush hair and Cara didn't even hesitate. She set up calmly and went right to work. I have never been so relieved in my life.
Which meant I promptly burst into tears….again. Because she was calm, I was calm. She educated me and my husband and taught us the right way to use the comb and foam. I had my first good nights sleep on Sunday night. It has also been a huge relief to have you all at the other end of the telephone line when I need help and support. But after reading some of your testimonials, I realize that I am not alone. It is amazing ( and not just a little embarrassing ) to me that a small bug can change me from a sane, rational, and calm person into a frothing, hysterical, weeping harpie.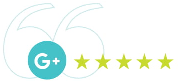 I used your service on Sunday. Ashley was the expert that provided the service. She was excellent…friendly, knowledgeable and very efficient. It was amazing to be able to get expert help so quickly! I will recommend your service to friends and family.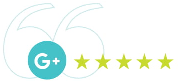 Thank you soo much Emily for our great conversation this afternoon. I feel a BAZILLION times better from our talk and actually feel like I'm going to win this terrible battle.
For once I actually feel like I was talking to someone who knew what she was talking about and could actually understand what I've been going through.
I hope that lice will no longer be an issue in our household, BUT if it shows up again, I know for sure I will be calling Lice Happens 🙂 I will also spread the word of your site to my circle of moms and my daughter's school.
Merry Christmas and Happy New Year!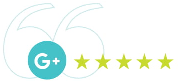 I just wanted to take a minute to say hello and let you know how we are doing. I have to tell you that the money we spent with you will always be considered the best money I have ever spent. I cannot say enough how great you guys are and how much I learned. We have stopped possible infestations probably 7 or 8 times now. When Meredith goes to a sleepover I comb her when she comes home and twice I found one live bug and that was it, it was done.
It has started going around school again this year and I do the quick comb about twice a week and found a live one once and again, that was it, it was done. I may be a little neurotic with it but the way i look at it, if I am crazy 2 or 3 times a week for a few minutes and I can prevent that awful stuff from happening, i am okay with it. We just do it as part of the shower routine now and it's so easy. I am just so grateful. I will talk about it and you guys with anyone who will listen to me. So I just wanted to take a minute to say thank you and we hope you guys have a wonderful Holiday season!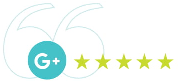 Thank you so much for your service to our family. I was totally freaked out. I called and spoke to Nancy who called Mary who came to our house, got the bugs and nit out of the kid's hair and told me what to do from then on. It is SUCH sweet relief to get help and good advice right in the hour of need.
Mary did an amazing job with our hair and educating us with the facts about lice and how to prevent it, debunking lots of misinformation and patiently answering my questions, many of which amounted to the same question asked in many different ways! We are following the protocol and after the initial two weeks we will use the nit comb to screen everyone's hair once a week and after suspected exposure so we'll never have to deal with infestation again. I will absolutely tell everyone about your wonderful service should lice happen to them.
With huge thanks and best wishes for Happy Holidays,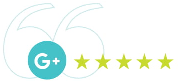 I am actually writing to thank you for your AMAZING service. I have been fighting lice on myself and my twin four-year-olds for months– we tried every over the counter product, home remedy, even doctor prescribed medications, NOTHING got rid of them. I spent hundreds of dollars on treatments and cleaning.
I wish I had called you guys from the beginning– Megan came to our house and she was WONDERFUL. She was so sweet with my daughters, and went right to work– clearly wasn't trying to milk any more time out of us than necessary. It's been about 2 weeks now and we are, dare I say, still completely lice free, FINALLY. I will recommend your service to anyone I hear of who has to deal with lice… I really cannot say enough good things about you– you are lifesavers.
Thank you, again.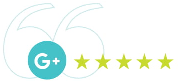 I just wanted to say thanks! Ashley was really terrific. She was friendly and helpful, made us feel at ease about the whole thing. Of course, she had a lot of good information and walked through everything clearly and with patience. She was so sweet to my daughter, and also sympathetic about my geriatric cat.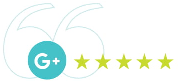 I can't say enough good things about Candice with Lice Happens! I was kind of in a panic (ok … in a huge panic), when I called her about lice removal for my daughter and I.
She really put me at ease, removed the lice, gave me excellent tips on maintenance, and was such a great CALMING presence! I will recommend her to EVERYONE! I couldn't have asked for a better experience. I feel very in control now, which is a far cry from where I was 2 days ago. Thanks, Candice!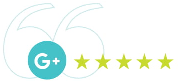 Heather just left and I want you to know it was wonderful to have her here to help me. She was supremely professional and pleasant and educated me thoroughly – which also calmed me down. Thank you for acting so quickly to get me help. I will recommend your service and Heather to everyone I know. Happy Holidays!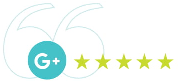 First of all, Emily was on vacation when she took my call, and was very patient, kind, and helpful as I explained our situation in what must have sounded like a woman on the EDGE! After battling lice with my 7-year-old daughter for several days, I really was on the edge, as was everyone else in my household. I was utterly uneducated with nits, lice, and everything in between, and after hours on the Internet, I wasn't sure what was good info and what was bad. As soon as I got off the phone with Emily, I felt like a weight was lifted.
We then received a call from Ann, who was at my home that afternoon in lightening time! Ann was the epitome of calmness, and we all took to her immediately. This woman was taking control, and was going to help us. As she meticulously combed my daughter's hair, she taught us everything we needed to know about lice, and what we needed to do. She answered our questions with expertise and patience. When she left, I felt empowered, and continued to feel this way each day afterwards. I felt confident that I knew what I was doing, and my girls felt calmer as I combed their hair each day after that. Gone were the tears, the stress, and most importantly, the lice!
So, thank you with all our hearts Emily and Ann, and thank you Lice Happens for the wonderful company you have, your awesome safe products, and for educating people like me and my family. We appreciate it more than we can possibly say. Calling you was the best thing I could have done. We all agree!!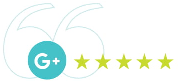 Heather was absolutely fabulous! Thank you and thanks to Heather for coming to our house so early in the morning! I know having lice removed from your hair shouldn't be fun, but Heather had us all laughing and made the appointment a lot easier to go through. Thanks again for getting our kids back to sleep-away camp!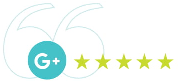 We just wanted to thank and praise Mary for her wonderful service and education that she provided for my 3 children and myself! She was patient and kind and we learned A LOT!! We thank you, Mary, and would recommend you and the service to anyone!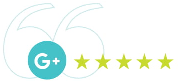 I just wanted to take a minute to tell you how much I appreciate the service that I received from Megan. She is absolutely wonderful!! Such a sweet lady! I have been putting this off for longer than I should have, because I wasn't sure what to expect.
She made me and my daughter feel 100% comfortable and at ease. She was even kind enough to allow me to come to her home for the treatment. I will be sure to recommend her to other parents. I have given her information to our school nurse and girl scout leaders. I'm so glad that we found her! She is an amazing person and I hope she receives the recognition that she deserves!
Thank You!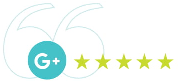 Brett, you looked at my daughter last week for lice. First off, thanks for clearing up the debate on whether my daughter had lice or not. With my wife's nearly one-year frustration in dealing with the phantom lice issue, it was a big relief to her and us that you didn't see indications of lice.
We believe it was misdiagnosed, first by a Girl Scout camp counselor last summer and then by her pediatrician in the Fall. All of the treatments, nit picking, and cleaning of clothes and sheets were totally unnecessary. The nearly $1,000 in expense and the stress and anxiety it caused could have been cleared up had we ran into LICE HAPPENS and you last summer.
Thanks again for your service. It was the best money I ever spent.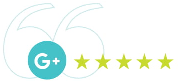 Hi there, You guys were out to my home last month to check my children and myself for lice and then perform lice removal.
I just wanted to tell you that we diligently followed your directions and did not have one single incident since you were out! Not one adult, not one nymph, and not even one nit! Unbelievable! You guys are truly amazing and I can't thank you enough. I praised you to the school nurse and to my friends as well, so I do hope the word-of-mouth brings more well-deserved business to you!
Seriously, I can't thank you enough for everything!!!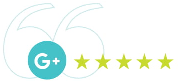 We spent 2 1/2 weeks of countless hours, tears and dollars trying to get rid of our lice problem only to find that it wasn't gone yet. I read website after website and tried everything from harsh chemicals to olive oil and vinegar, 3 different combs, and picking up a storm.
I was so disheartened when I realized I hadn't gotten them all. MJ came out and had us cleaned up in no time! It was the best money we ever spent. Not only do I have peace of mind now, but I know how to handle the problem if it comes up again. It was a valuable lesson that I would recommend to anyone dealing with lice. If only we had just called them on day one!!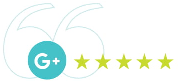 I wanted to thank you for sending Ashley to our home yesterday to help us with our lice problem. I feel so blessed to know that you and your company are out there. Having Ashley in my home was like having a good girlfriend come over and help me with a really big problem that I couldn't share with just anyone.
I had a feeling I had them as well, and sure enough, I was right, but who else would have been able to do this for me? THANK YOU, ASHLEY!!! My girls absolutely loved her too. She didn't pull their hair or hurt them, unlike me.
I am shocked and thrilled at how soon she was able to be with us and how efficient, meticulous and kind she was. Again, I felt like I had a girlfriend with me to get through this troubling situation. I wish all businesses were run this way.
My fears were quickly put to rest after she let me "pick her brain' while she "picked our nits." 🙂 She informed me about the nature of lice, how and what to clean vs. quarantine and throw out, which, by the way, I wish I had talked her before I threw out most of our pillows. I am also extremely happy that your products are natural with no toxins. The smell and effects of the OTC products will not soon leave my memory. This is huge for me. And for the health of my girls.
I really hope we never need your service again, but if we do, I will not waste any time or money on anything else. I have peace of mind and finally got some sleep last night. I will also highly recommend your services to anyone that would share this delicate situation with me. Again, a HUGE THANK YOU to Ashley! Keep up the great service and education.
Thank you,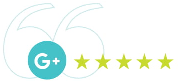 just this week another dreaded note came home from school saying several cases of lice had been found at school. My daughter panicked and immediately said "call Nancy, she was so much fun." I calmly told her that Nancy had taught us how to deal with it, and we have nothing to worry about–and I truly felt that way.
I know it's silly to get so upset about bugs, but it was one of the most harrowing month-long experiences of my life, and you came in so positive, calming, and professional. Just like the comments I had read it was soooo worth the money for the service you provided for us. Knowledge is power, and you informed us so well that I was able to get rid of my sister's kids' lice, saving them and us from further infestations. The combing method you taught us was so much better than anything else we tried and so much easier for my 7-year-old daughter to stand.
Your promptness in getting to us and assurance of your future help if we should ever need it was so comforting.
Thanks so much and all the best to you and your business- we need you out there.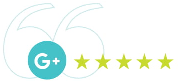 Dear Emily –
I wanted to write to thank you for EVERYTHING that you did for our family yesterday:
You came in less than 2 hours from our call.
You treated our issue.
You educated us.
You showed us how to maintain treatment and prevent future infestation.
You reviewed how we should clean our home and personal items to ensure complete control of the issue.
Not only did you provide these professionals, high-quality services, but you were warm, kind, respectful, and most of all, you put us at ease when we were so very stressed and upset. You were wonderful and patient with our little daughter.
I am not sure "thanks" is enough, but please accept our most heartfelt.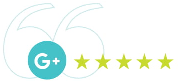 'Twas a day in December when I answered the phone: "Your children have lice and they've got to go home!" My husband was dispatched to race to the school, While I hit the drugstores, a mad-panicked fool.
Once gathered at home, we amassed our attack. We slathered, we lathered, we scraped the hair back. We used crappy combs that had come with the kits, Then moved on to flea combs; no match for the nits. Six hours in we just sent them to bed– We had only succeeded with one short-haired head. With both girls we failed, we couldn't succeed The baby, we hoped, had less of a need. Once they were asleep, I cried a long jag. slumped down, exhausted, discouraged, and sad We looked at each other, and raised the white flag. And thought "SURELY there's someone to help; it's so bad!" With one timely call, and who should appear? But Cara, with plan, information, and gear.
She got right to work, she kept us informed, In under three hours, we each were transformed. She inspected six heads, and five she combed clear, And taught us the ways to keep lice out of here. She talked through the process, she kept us all calm And after 3 hours, we think she's The Bomb! We are now in possession of tools and plan. We are no longer panicked; we know that we can Detect and de-bug and share good advice, And bid a farewell to those unpleasant lice. Please consider all six Nowalks huge fans (even the one who managed to escape). I've got a stack of your business cards, and I'm not afraid to use them. Six heads, one comb, three hours, and a plan. Priceless. With more thanks than I can express for both the fact that you exist AND the way you do business.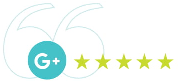 I just wanted to take a minute and thank you guys for your help this past weekend. You are truly awesome and we will be forever grateful. When I discovered my daughter had head lice I was completely freaked out and I knew nothing about them. We ran to the store to buy treatment, washed all her bedding, clothes and stuffed animals and combed and picked through her hair every day for a little over a week.
I thought we were doing a pretty good job but then a week after this started, we spotted a bunch of live babies on her head again as well as on my son and myself. We continued our rituals of combing, picking and cleaning, washing and vacuuming the house. I really thought I was starting to go crazy. I couldn't handle it, I didn't know what to do. I missed three days of work because of these stubborn things. I was at my wit's end. Then I remembered that I had seen an ad on the bulletin board at the school where I work for a professional lice removal service. When I emailed Lice Happens, I got a response very quickly from MJ asking me to give her a call and she talked to me and answered all my questions. I was having a little trouble still justifying spending the money when things have been so tight so I didn't make a decision right away. Finally, by last Saturday I knew I had to do this in order to get my sanity back. We made an appointment for Sunday morning and I finally started to relax a little bit.
You guys were so wonderful when we arrived and made us feel so welcome. My kids loved you which says a lot to me and you were awesome with them. They are still talking about you. We received a much needed education on lice and the three of you, Nancy, Candice and MJ combed out our hair and removed the eggs and bugs that were there, while showing my husband and I how to use your wonderful comb. I left your house feeling better than I had in over a week, I was smiling, I felt like I could move forward with our life and we were not sentenced to a life of combing and picking every day. I can honestly say that this is the best money I have ever spent, I have no regrets and you gave me such peace of mind. We are still in our two week follow up and so far all is well. Thank you all once again for doing what you do and for doing it with such kindness. You are truly amazing.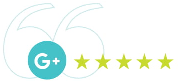 I cannot tell you how much I appreciate that you have this service. And I did tell a few friends after the fact (even with my mortification of the whole thing) because I wanted them to know if they were ever in a jam how awesome Lice Happens is.
My friend was freaking out a few weeks ago and sent me a text (I almost never use my cell), and then ended up Googling and finding you. Her daughter did have lice, and she was just so relieved to be able to call someone to help her out. After that, I put your number up on my FB status line and I knew that people would just quietly take note and write the info down. But a few said, "How do you know about this?" And I said, "There's a whole stigma that's connected to lice, and it's just wrong because anyone can get lice." And I did tell them my daughter was sent home (and I have to confess, it was a little "easier" because she didn't have it, but truly that's not the point. The point is to get the info out there because you guys are lifesavers!).
I do think about Megan, and think, "God, if only she knew how awesome that 1 1/2 hours was that day she came." It's like teaching a man to fish and feeding him for a lifetime.
I wanted to send you a note at the time I used your service, and I just couldn't get out what I wanted to say. But now living through the whole "lice scare" I am completely cognizant of how truly awesome it is that Lice Happens exists.
I even told our school nurse, and she provided a link to your Web site in the last e-mail that came home from the school — it's a whole newsletter, but there was a portion about lice, and then a link to licehappens.com.
Anyway, when you find something good in life, you either hoard it for yourself or you pass it on! I choose to pass it on!
You can use my whole name on your website. "No shame, no blame!"
Thanks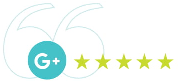 I just wanted to let you know what a great experience my family had yesterday with Emily. My daughter has been battling with these lovely lice critters and I am soooo happy that I called your company and had Emily come.
There is no doubt in my mind that I would have continued to fight this battle. Not only did she do a complete cleaning of my daughter's head, but the education we received is invaluable! I actually slept last night without waking up thinking something was crawling in my hair.
I am very comfortable that if we ever have another case in our house I will be able to treat it and have someone to call for advice.
Thanks again and I would recommend your service to anyone who has this problem.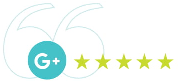 I'm going to admit it –I wasn't excited about spending money on something I "should" have been doing myself. However, after three days of treating the head lice that my son and I found ourselves dealing with, I finally broke down.
Not only did your kind, patient and warm specialist clean up our heads, she cleared my conscience. We're in the middle of our two week maintenance, and we haven't found a nit. We feel in control of the situation and extremely relieved.
I'm hoping there won't be a next time, but if there is, I will call right away.
Thank you!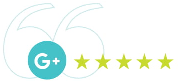 When I noticed my daughter had lice for the first time, I felt very overwhelmed. Not knowing what needed cleaning, or how to comb properly, I immediately treated with over-the-counter products. However, my son having autism and being very chemically sensitive, made me look further into this treatment as I did not want to use toxins. I Googled for services and found LICE HAPPENS.
Their website is extremely informative and the owners could not be more educated, dedicated and honest individuals. The feeling of relief we had when MJ left our home and said we were "clear" was truly priceless. They answered follow-up questions promptly, and as my husband says "saved me from a nervous breakdown." My daughter called her "Aunt MJ," and she is not only on our Christmas card list, but holds a special place in our hearts for helping us through a challenging time.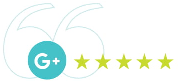 It's been about a month since you paid us a visit, but I wanted to follow up in writing to say thanks!
I just can't tell you how happy I am to have found your service! I thought my daughter's lice was something I could handle on my own, but after 2 over the counter products and a trip to the pediatrician, those little buggers still came back… twice!! Who knew such tiny little creatures could cause so much misery?! It was so frustrating and stressful for my daughter and it broke my heart to see her so upset.
Thank you so much for coming to our rescue. You all are absolute lifesavers! It was great to chat with you and learn more than I ever thought I wanted to know about lice and nits as you combed through everyone's hair. You were so gentle and kind to my children– and bringing movies on your laptop for my little one was pure genius! I'm not sure he even noticed that you were combing through his hair!! Now, I am so happy to announce that we are all lice free! I will definitely sing your praises to others in need. Thank you again for all your help! Making that call to Lice Happens was soooo worth it!!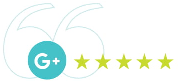 After finding out that my daughter's best friend and her siblings were all infested with lice, I knew it was only a matter of time until my daughter was going to get it. Two weeks after exposure, I swore I saw eggs, but I went against my better judgment and brushed it off praying that she didn't get it. Two weeks later, I saw something moving in her hair and I went into panic mode. I sent my husband off to CVS to buy anything that would kill these bugs and I did not sleep a wink that night reading up on lice and how to treat them.
The first words out of my husband's mouth were, "There has to be service that comes into your home to clean heads and educate you." And then less than 24 hours after that statement, we met Megan. She was like this sweet, calm, educated little angel who quietly slipped into our home and did several jobs in a matter of three hours and slipped out. She THOROUGHLY went through my daughter's hair while educating me on the life cycle of lice, cleaning tips, and follow up procedure to make sure these little critters don't come back. She checked my hair and kept me calm after finding a few little nits. She checked my son and husband and assured me they were clear of any lice.
She was able to answer ANY question I had and she was able to clear up some misinformation that I had gathered from my tireless internet research the night before. Megan had a few products from the company that I CHOSE to purchase – there WAS NO pushy sales pitch at all which was comforting. The Nit Comb is the BEST thing to have – I even got a few extra to give to my sister and friend, just in case… It is a good tool to have!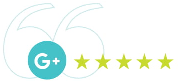 PS – I really appreciated the anonymous look of your car when you drove up – no stickers, signs, advertisements, or car magnets of any kind that said 'LICE' – THANK YOU!!!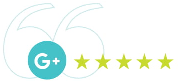 I wanted to say thank you so, so, so much for your services. My daughter had lice for 4 1/2 weeks. Each time I thought I had thoroughly combed out her hair, she'd be clean for 3 days, then on day 4, we'd find more nits. I couldn't take it any longer. My poor daughter, she was a trooper, but she had to sit with me twice each day as I combed her hair out for at least 2 hours each sitting, then I used the over the counter treatments, over and over and over. I wanted to cry, I felt like this was taking over my life.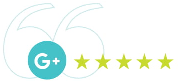 We are forever in your debt! After Nancy came out just before Halloween, we have not had one single louse in our house. Even my middle child who had the entire colony and lice metropolis in her hair was COMPLETELY free after Nancy's visit.
There are no good words for the depths of our gratitude, but still, a million thanks to Nancy, and all of you who do this amazing work.
A very happy New Year to you all!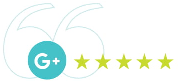 Dear Lice Happens,
It's 6:30 in the morning. I'm at work and I had a restful night's sleep thanks to Ashley. We had taken my daughter to a pediatrician last week for an itchy scalp. The pediatrician looked at her scalp, put her under a black light and told us it was probably eczema and that we should use Selsun Blue. When my 7-year-old daughter's school nurse called yesterday morning and said that my daughter was sent to the nurse because a louse had dropped out of her hair and started crawling across her notebook, we were at first both shocked and concerned.
Then the concern turned to fear and humiliation. We rushed to school, picked her up and washed her hair with an over the counter treatment. When we rinsed the treatment from her hair and saw the lice swimming in the tub, the fear and humiliation turned to disgust and despair. Then I remembered an article a while back in the Washington Post Magazine and decided to give you a call.
Within a little more than an hour after my phone call, Ashley arrived and took control of the situation. She educated us. She calmed us. And best of all, she took care of the lice in my daughter's scalp. Ashley was friendly, clean, neat, meticulous, compassionate, and thorough. She put me, my wife, and most importantly, my daughter at ease. She plopped my daughter in front of her favorite tv show (Scooby Doo, "Ruh roh, Raggy. Rice!) to distract her and got to work.
When Ashley left we were educated. We were all screened for lice. We knew how to follow up. We knew what to look for. We knew what not to look for. We knew what to do and what not to do. Our three cats were safe from being shorn like sheep. We didn't have to throw away all my daughter's favorite stuffed animals. We all had peace of mind within hours of discovering the lice. You saved us from weeks of stress, distress, and uncertainty. You saved my daughter from continued discomfort.
Best money I've ever spent. Hands down. Every parent should have your website bookmarked and your phone number on speed dial.
Lice Happens. Lice happened to us. And Lice Happens took care of it. Quickly. Thank you. Thank you. Thank you.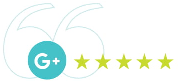 thank you for taking the time to come to speak to the PTA at Wolftrap Elementary School last week. From our very first emails to the end of your talk, you have been patient, informative and accommodating – a real pleasure to work with! We are grateful that you offer this outreach service.
The talk itself was not only enlightening, it was empowering. What a great weight has been lifted off of my shoulders to know that having a case of lice in our home, does not have to mean days of tears, laundry and hiding. More importantly, I now know that I can stop living in fear of lice and let my children be social – I just need to comb or check them on a regular basis. It's actually very freeing! I have gotten great feedback from those that attended the meeting. Everyone was so appreciative of your professional yet humorous presentation. I know that each person there will now help spread the word of "No shame. No blame."
Thank you again for making yourselves available to educate our community.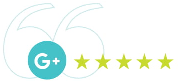 I just wanted to thank you for helping us out of our lice mess last week! While Samantha's friend, who used an over-the-counter-treatment, is still battling many nits, Samantha looks clean… There was a lot more drama when you weren't around!
Even my husband, who hates to spend a penny on anything he can possibly do himself, agrees that this is the best money we've ever spent! I've been telling everyone who asks about you and hope you have much success in your new business. M.J., it was fun hanging with you while you went through Sam's hair!
Thanks again!!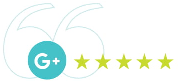 Jessica had lice a month ago and we paid Lice Happens to come out! They were wonderful and instead of it lasting for 10 days, Jessica was lice/nit free in ONE DAY!!!! They also checked my son, my husband, and me – all of us were lice free. Whoever has lice should call these terrific ladies immediately. They come out to your house and use chemical free shampoo. They shampooed Jessica's hair and got all the yuckky stuff out with their nit comb.
I called them sobbing on a Sunday morning and they were at my house in the afternoon. Their services are confidential. My husband and I spent the next 2 days doing many loads of laundry, vacuuming and putting toys in plastic bags. We checked Jessica's hair each day for 2 solid weeks and it never came back.
Lice is something that happens and no one should feel bad or that people are judging them!! As parents we are open about this in an attempt to have others take this problem seriously AND to know that there is help!!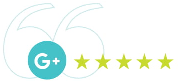 Well, it has been two weeks since the panicked discovery of the first louse and Emily's visit and I'm happy to report that we are lice free. Working as a team, Emily and I successfully cleared my daughter of all nits so the cycle could not continue.
One of the most reassuring things to me about your service was having Emily check my head. I needed to know if I was infested so I could take the appropriate steps, but couldn't really check my own head, and let's face it, our husbands are not always the most detail-oriented when we ask them to do something like this. Having Emily quick comb me to check for any live lice or nits and finding nothing, took my stress level from a 10 to about a 2.
I've learned through this process (and with Lice Happens and Emily's help) that lice doesn't have to be the end of the world – we don't have to clean every inch of our houses, put our children in a bubble or treat them like pariahs who aren't allowed to sit on the couch or put their heads back, we just have to be proactive when they've been to a party or sleep over where "lice could happen." I feel empowered that when my daughter starts kindergarten, that I have the tools (literally, the best nit comb ever and the peppermint repellent spray) to handle lice. With a weekly combing to check for any action, we can catch it in an early stage and have a sense of control over these little critters.
I would recommend (and have) your service to anyone. I look at it this way – if I needed something repaired in my house, I would call a professional, so when lice happened, I called a professional.
Thank you!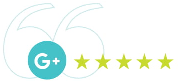 Hi. I just wanted to let you both know how much I APPRECIATE all of the help you provided to me and my family during our "lice crisis." You both were so thorough, patient, understanding, and PROFESSIONAL. I was so relieved to have been able to schedule a visit so quickly! The visit was also very educational, not that anyone WANTS to learn about lice! It is very comforting to know that there is such great help that is so quickly available. Thank you both sooo much for doing what you do and for your commitment to helping people get through what can be such a stressful situation. What an awesome duo!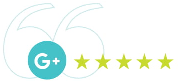 I have to say this was such an embarrassing situation for the family, and an ongoing one. It was beyond frustrating until I stumbled upon your website.
I have to say I have never been so pleased with any service ever before. Emily was knowledgeable, personable, caring, and thorough! I feel w/ Emily's help we have finally conquered this! She has given me the tools & products I need, and I am recommending you to everyone I know with this issue!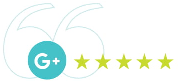 We love Megan!!! I looked at my children's hair and said, "I am NOT dealing with this!!!"
Lice Happens came and wiped everything clean in one day. DONE.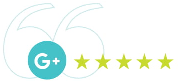 MJ and Nancy came to our elementary school to help de-mystify lice and how young children get lice. Their timing couldn't have been better – we had just had a lice outbreak in our school, and parents, teachers and administrators alike were concerned about prevention.
MJ and Nancy patiently explained the physics and biology of lice and helped break down a lot of stereotypes and old wives' tales regarding how to manage and get rid of lice. Everyone learned something new and we are much better prepared now as a community (and as parents) to understand what works (and what doesn't)! The best part? MJ and Nancy were hysterical – funny, entertaining, engaging! Who know learning about lice could be so much fun?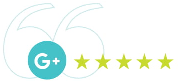 I said it when you were here and I'll say it again. This is some of the best money I've ever spent!
It's been nearly two months and nary a nit nor a louse nor a nymph have I seen. My Lice Happens lice comb has become my best friend, and although I haven't seen anything since that first week, I still comb every week, just to be sure.
Thank you, not just for making me louse-free, but for the warmth and good humor you brought to what could have been a harrowing situation. Your matter-of-fact attitude went a long way towards helping calm me down. I was imagining myself battling the stubborn critters for weeks, if not months. With your help, they were quickly and thoroughly gone. And good riddance!
Thank you so much. You're a life-saver!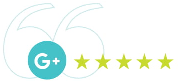 I just wanted to thank Emily for her help this weekend. We have spent the better part of this school year battling this. My daughter has missed 15 days of school; we have spent countless hours combing and cutting and tugging strand by strand to remove all the nits. It was overwhelming at times for both of us.
And the worst part is, that it seemed like no matter how much time we invested in trying to get rid of the nits and lice, nothing was working and we were just in this endless cycle.
Emily was great in every way. Friendly, informative, thorough, and supportive. I just can't say enough good stuff about your company and, in particular, Emily. I've told everyone who will listen (including our school nurse) about your company and your services. I am so appreciative of your help…it was worth every penny spent.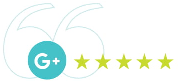 Nancy and M. J. recently took care of our head lice problem, and I had a way overdue education on a subject in which I was ignorant. Parents, please use a professional when confronted with this situation! Drug-store products are just not effective in getting permanent relief.
Over the years, when my kid's school sent that letter home alerting parents to an outbreak, I'd check my kids and feel good that they didn't have it. But I would think "I'm so glad it's not my child," and "how gross and dirty the parents must be!" And I'd move on with my everyday busy life. That changed in one day, and the feeling can be overwhelming. Shame, huge guilt, embarrassment, horror and those are just the initial feelings.
Lice Happens immediately calmed me down, stole our hearts, and took care of the problem, as well as giving me a free education in this nasty horrible pest who doesn't like any animals, just humans. I will never go through this again thanks to their thoroughness and expertise. I feel such a huge sense of gratitude for their help in saving our summer and the remaining elementary school years.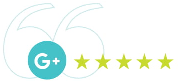 PS: You both really did steal our hearts and took such sweet care of my daughter!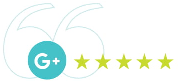 I couldn't wait to send my thanks and appreciation to Emily. She was an absolute life saver yesterday. I was at my wits end and she brought my sanity back I was battling head lice with my 2 children for days. I was exhausted. I worked like crazy for days on trying to remove these creatures! I thought I had it all taken care of and to my disappointment and surprise – the school nurse found a couple nits on both my girls.
I didn't know what else to do besides cry!! Luckily, a good friend of the family made a couple calls for us and found Lice Happens! I am forever grateful.
I have to admit – I was a bit skeptical at first but I was willing to give it a try. I couldn't be happier that I did. Emily, from the very start, made me and my children feel at ease. She was so informative and she made sure I was prepared to pick up where she left off with preventative measures. It took everything I had in me not to give her a big hug before she left!
Thank you, thank you Lice Happens and especially to you Emily – you were wonderful!!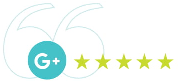 When I realized that we were infected with Lice, I panicked. We had never had an experience with Lice and I was terrified. My friend told me that I should call Lice Happens immediately and have them come over and comb out our hair. Cara was able to come first thing the next morning and comb out our hair and the kids were back in school that morning.
Furthermore, MJ and Nancy were always available with any questions that I had even after treatment (and I had A LOT). Lice Happens educated me on Lice and their habits, prevention of Lice, and what to do if we get Lice. I was grateful for their professionalism and their help getting me back to sanity (because as my friends and family put it – I completely lost my mind while dealing with this "issue"). Thanks so much Lice Happens.
Many Thanks,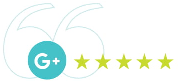 First of all, I just want to let you know how wonderful Ashley was the other night. She walked right in and got to work with no complaints, worries, or judgments. She was honest and professional, and she was fabulous with all the kids – from the 17-month-old to our "plagued" nine-year-old.
Turns out only the nine-year-old had lice and the rest of us were clean – what a relief! And, although I knew she was anxious to get to her Thanksgiving gathering in Ohio with her fiance, she stayed as long as we needed her, without making us feel she was rushed or put out by the lateness of the hour. Please let her know how much we appreciated her calm, warm presence, and, of course, her thorough work.
Thank you again,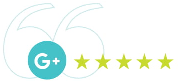 Several parents from my daughter's school called Lice Happens and found the co-owners to be so helpful and re-assuring. Then we invited them to present an educational session to dispel some of the confusion about treatments and infestations. They were terrific presenters and we were so relieved to FINALLY get accurate information and great combs to treat the problem. Thank you Lice Happens!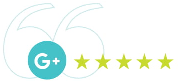 When I realized that we were infected with Lice, I panicked. We had never had an experience with Lice and I was terrified. My friend told me that I should call Lice Happens immediately and have them come over and comb out our hair. Cara was able to come first thing the next morning and comb out our hair and the kids were back in school that morning.
Furthermore, MJ and Nancy were always available with any questions that I had even after treatment (and I had A LOT). Lice Happens educated me on Lice and their habits, prevention of Lice, and what to do if we get Lice. I was grateful for their professionalism and their help getting me back to sanity (because as my friends and family put it – I completely lost my mind while dealing with this "issue"). Thanks so much Lice Happens.
Many Thanks,