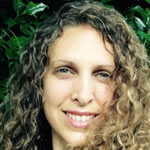 STACEY
Executive Assistant
Annapolis, Maryland, Baltimore, Maryland, Washington DC, Northern Virginia, and vicinity
Years ago, my family and I experienced head lice. I was frantic and called Lice Happens.
It has been said that a person won't remember the exact words spoken to them, only how those words made them feel. Since it has been awhile, I couldn't tell you exactly what the voice on the other end of the phone said to me at that moment, but I do remember feeling a lot less frantic and I knew I was in good hands.
Fast forward to a few years later-The opportunity presented itself to work for this incredible company as their Executive Assistant. I love that I am in a position to be that voice on the other end of the line to someone in need and only hope to give back some of what I received a few years ago.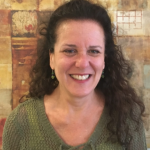 CAROL
Administrative Assistant
Annapolis, Maryland, Baltimore, Maryland, Washington DC, Northern Virginia, and vicinity
Lice Happens is a company that truly puts helping people first. As someone who is extremely compassionate, this has made working here such a good fit for me. There is no greater joy than empowering parents with the knowledge and skill to deal with lice, and to witness their transformation from being completely overwhelmed by lice to returning to the "calm" of normal life. It is the ultimate feel good job!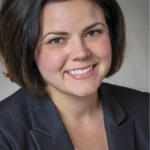 ALEXIS
Annapolis, Baltimore, Maryland, Washington DC, and vicinity
Prior to working for Lice Happens, my son had head lice. I reluctantly used strong chemicals on his head and then tore through my entire house in a cleaning frenzy – washing and bagging everything that wasn't bolted down! With so many myths and ineffective remedies, the experience was overwhelming! I didn't know back then that much of what I did was unnecessary. The experts at Lice Happens know the facts, and I'm proud to be one of those experts.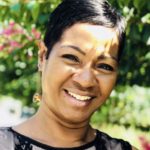 ANGELA
Annapolis, Baltimore, Maryland, Washington DC, Northern Virginia, and vicinity
I've been in the business of helping people for the majority of my career and was quite intrigued with the level of service and expertise offered by Lice Happens. That said, joining the team was an honor and I am happy to provide a quality solution to a pesky problem that simply "happens." Assisting families within the comfort of their own homes while creating trust and confidence as a "Specialist" is a gratifying and humbling experience that I look forward to again and again.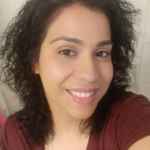 ARLIN
Washington DC, Northern Virginia, and vicinity
I'm grateful for the opportunity to join the Lice Happens team. I appreciate the flexibility my job offers me as I pursue my nursing degree.
Being a Lice Treatment Specialist is also a great outlet for me to express my passion for helping people in need and making them feel at ease. I'm able to do much more as a matter of fact – educate and train, and reintroduce smiles and laughter back into a home that was in crisis mode when I arrived. Nothing feels better than leaving a family with hugs!
I really enjoy working for this great company and I can't wait to help you!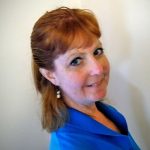 CAROLINE
Philadelphia, Pennsylvania, Southern New Jersey and vicinity
A little over two years ago Emily, one of the owners, introduced me to Lice Happens. At first I was hesitant, I have never had head lice, however I had friends and family who did, and I remember their anxiety over it. Emily was fantastic as she trained me to become a head lice specialist. With my 30 plus years of teaching children and adults Ballet I will patiently twirl into your home and comb everyone and leave you the proper combing skill and knowledge of head lice that will put you at ease.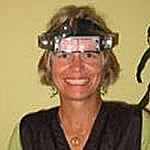 EMILY
Philadelphia, Pennsylvania, Southern New Jersey and vicinity
When MJ Eckert, my college roommate, told me she was starting Lice Happens, I immediately knew this was a service I wanted to offer to the families in my area (Philadelphia and Southern NJ – Atlantic and Cape May).
I completely appreciated the value of this service, after battling head lice with my own daughter and hearing horror stories from parents throughout my years as a youth lacrosse coach, field hockey referee, and Girl Scout leader.
As an Environmental Scientist, I fully embrace Lice Happens' non-toxic, eco-friendly, and pesticide-free approach to head lice removal!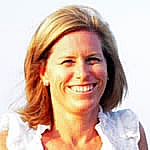 GRETCHEN
Annapolis, Maryland, Baltimore, Maryland, and Vicinity
A friend was singing the praises of the service she received from Lice Happens after having tried unsuccessfully to eradicate head lice from her family for weeks. She was so impressed with the efficiency and professionalism of the treatment specialist and the process.
As I listened, an unwelcome memory involuntarily entered my consciousness — that of my husband and I returning from Guatemala with our adopted daughter not realizing at the time she wasn't alone!!! The time and effort of combing through her hair, the awful smelling products, and taking care of the home was beyond overwhelming for this new mom!
I love working for Lice Happens because it's so rewarding to treat a family and leave them empowered to conquer the situation on their own in the future. As a former teacher, I get to use my "tricks of the trade" to help calm parents and make the treatment a positive experience for children.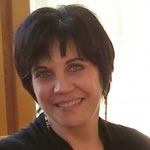 JANICE
Annapolis, Maryland, Baltimore, Maryland, Washington DC, Northern Virginia, and vicinity
Do I like bugs? No. Do I hate them?… mosquitoes, possibly, but lice no. So, why am I a Lice Treatment Specialist? Well, Lice Happens provides a great service. I feel really good about that. And it's a clean, efficient process so I don't mind doing it. It's my pleasure, really. I'm a single mom, with a full-time job. This is my part-time job. And I love it all.
I did hate lice once though, actually twice. When lice happened to my family. It was the worst case scenario. When it was over it wasn't really over; it came back. Those were cursed times; a dark period is my family's history. But ironically, it was a blessing in disguise. Long story short, it's what inspired my sister and her close friend to find a better way – to help families like mine. And they did. And it's called Lice Happens. That was about six or seven years ago.
I decided to join them two years ago as a Lice Treatment Specialist. Life, came full circle. Now if someone could do for flea and bedbug removal, what Lice Happens has done for lice removal, that would be amazing.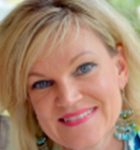 JENNIFER
Annapolis, Maryland, Baltimore, Maryland, Washington DC, Northern Virginia, and vicinity
"Let's have a nitpicking party!" is one of the first things I say to my client families. Immediately, I can see their anxiety melt away as they chuckle.
When my dear friend Nancy Fields; co-founder of Lice Happens told me that she was starting this valuable service, I knew in my heart that I would work for her one day. I never saw a louse in my life and I'm a mother of 3. I knew none of the facts about head lice. What I did know is that I wanted to have a rewarding job that would combine my passion for teaching and helping others. I wanted to make a difference in people's lives on a daily basis.
My families welcome me into their homes and lives for but a short time. I learn a lot about them. The first thing I learn is how a lice infestation has placed all of their lives on hold. I love to be able to reassure them and let them know that "lice happens," but their lives will be back to normal as soon as I have completed my job. Many of our clients have heard word of mouth praise about our service from their friends. They tell me they wanted their lives back and that's why they specifically called our Lice Happens "LiceLine".
My joy is being a child's "Lice Fairy" for the day while providing "The Facts of Lice" to empower parents and caregivers, and the tools to screen their children and prevent future lice infestations. There truly is no shame or blame when Lice Happens.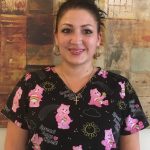 LAREINA
Northern Virginia
Lice Happens has truly been one of my biggest blessings! First as a client, and now as a certified head lice treatment specialist. When I used Lice Happens for my own family, we felt immediate relief and I started thinking how nice it would be to bring that feeling to others. The door of opportunity opened and I ran as fast as I could to my fate! There are so many myths that exist about head lice and I enjoy setting the record straight. I have never been able to say "I love my job so much, that I don't have to 'work' another day of my life" until now!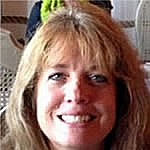 LINDA
Philadelphia, Pennsylvania, Southern New Jersey and vicinity
It is very rewarding, as i am teaching and encouraging these families, to see their anxiety melt away. I love talking with the children- they sometimes ask the best questions!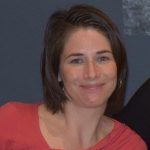 MARY
Northern VA and Washington, DC
I'm a wife and mother of two pre-teens, a small business owner, architect and builder extraordinaire. I used Lice Happens when my kids got lice for the first time seven years ago and they were lifesavers. I've recommended their services to all my friends and neighbors. When I decided to work doing something part time last year, I immediately thought of Lice Happens. God has blessed me immeasurably and I love to help other people so Lice Happens is a perfect fit for me.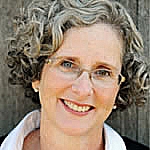 MARY BETH
Washington DC, Northern Virginia, and vicinity
I wish Lice Happens had been around when my daughter contracted head lice! As a parting gift from an otherwise successful year in first grade, my daughter started summer vacation with a head full of lice. Fueled by panic and misinformation, the following weeks were spent with her stuffed animals in plastic bags, washing mountains of laundry, pesticide treatments and 3 hour a day sessions of combing her hair. Hardly the kick off to summer we had anticipated! The old adage, "If I only knew then what I know now" could not be more fitting.
It is so satisfying to be a part of the Lice Happens team as a thoroughly trained and certified Lice Treatment Specialist. Using non-toxic products, proper combing techniques, and educating my clients allows me to eliminate the unnecessary trials and tribulations of treating head lice. Ending each session with a stress-free client who is well informed and empowered is the greatest reward.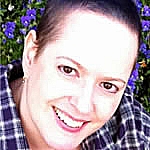 NINA
Raleigh-Durham, Chapel Hill, North Carolina and vicinity
I took my background as a teacher, joined it with my interest in parasitology as a Veterinary Technician, and mixed it with my love of helping others to become a head lice treatment specialist at Lice Happens.
Lice Happens focus on education is something I whole-heartedly support, as the myths about head lice continue to persist. Also, the non-toxic treatment offers peace of mind to all of us concerned by the less safe options that are available.
I hope to help families in the Triangle area let go of the worry, stress, and shame that comes with a head lice infestation. When I leave your home after a visit, your life can go back to normal– you will be empowered with the tools and knowledge to guarantee continued success!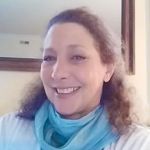 PATTY
Richmond Virginia and vicinity
When my son reached adulthood, I missed having "little people" in my life- so much so that I started babysitting for a few local families. Soon after, the itching started, and this turned out to be my first experience ever with head lice. Coincidentally, I had also recently been in touch with an old friend and remembered she said she was working for Lice Happens (who could forget a name like that?). I called her and she made me feel at ease and guided me through the head lice removal process. She inspired me, and as a Lice Treatment Specialist, my hope is to help other families as my friend helped me. Richmond area lice, watch out!!!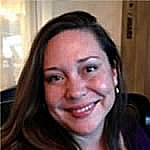 SARAH
Washington DC, Northern Virginia, and vicinity
After years of teaching I switched careers and moved to the medical field. After a while, I realized I really missed being around children everyday. I knew something had to change but I wasn't sure how to change it for the better. Then, I found Lice Happens.
Being a specialist is my dream job and I didn't even know I was dreaming it! Every day I am able to work with children and their parents. I love that Lice Happens shares similar goals with me, in particular, helping families in need and lightening their burden.
I feel very blessed to hold my position as a Lice Treatment Specialist for Lice Happens and I look forward to helping more families in the future.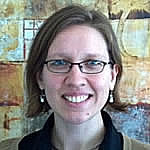 SARAH
Washington DC, Northern Virginia, and vicinity
It's a true pleasure having found gratifying work that allows me to help people and bring together all of my skills into one place; Lice Happens! I'm sure to call upon my years of experience counseling families in difficult situations in an emergency healthcare setting as I respond to clients' urgent need to get rid of head lice, transition them back to normalcy, and empower them through education and training.
Using safe, non-toxic products while respectfully and compassionately working with families within the privacy of their homes represents everything I would want for my own family. My driving force is to leave families I serve with peace of mind and a pleasurable experience.
I look forward to each day in my role as a Lice Treatment Specialist!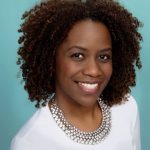 SOL
Northern VA and Washington, DC
As a graduate of Howard University, I have spent my career working with children and families – from teaching in a classroom to managing an early learning center to conducting workshops about youth development for teachers and nonprofit organizations. I am kid tested and parent approved! I will educate you about lice prevention and I will teach you a simple, follow-up combing skill so that you will know how to prevent future head lice infestations. Getting rid of lice and nits will be a safe and manageable process, leaving you lice-free and stress-free!
SERVICE AREAS
See if we are in your area! Call us if you're not sure.