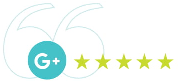 Lice Happens is awesome. Michelle was absolutely amazing!!! Yesterday was a terrible stressful day for me. I have never dealt with lice before. I learned A LOT from Michelle just in our phone call. She came to my house the next morning. Spent two and a half hours with us for 6 people. Not bad at all. I have peace of mind now and have this handled. Highly suggested service for ALL families. Once again, Michelle is an awesome person.
Thank you so much Michelle!!! – Cory R.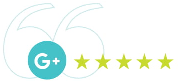 Michelle is such a wonderful, well-informed, calming person. She first took care of my family of six a few years ago when we were experiencing our first lice infestation. Even as a health care professional, at the time I was freaking out because of how misinformed I was about lice. Michelle came to my house and calmly got right to work combing through miles of my family's hair, while explaining the process for me to do next time. Now, three years later, I am dealing with lice again, but feel like a professional because of Michelle's instruction last time. As if this weren't great enough, I called Michelle today to thank her for teaching me this valuable skill, and she spent 20 minutes on the phone making sure I remembered everything she had taught me. I highly recommend this service if you need help and peace of mind.
— Sara T.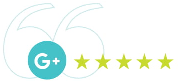 The first time my daughter had lice was a nightmare! And I told myself if it happens again, I'm calling Lice Happens (cuz I read some good reviews), and I'm so glad I did! It is definitley worth it! Just speaking to Michelle really calmed me down, because I was a nervous wreck lol she is so nice and easy to talk to and was able to come by the very next morning and removed everything from my daughters hair, checked everyone else in our house and showed me how to follow up/comb through my kids hair so we can prevent any future breakout. She is so quick and professional and was able to answer any questions we had…I would 100% recommend her!
😊 Thank you Michelle!! 😄 — Veronica M.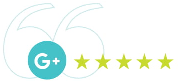 Michelle came to my house today and was my saving grace!! I am soooo happy that I googled in desperation for help and stumbled upon her business. She was very thorough with my kids and myself. Never once losing patience and always answering any question we had. I can't express in words how relieved I feel after she has helped us. She's like a new age mary poppins with her bag full of lice treatments….
I would recommend her and this business to anyone!
Thank you!!! — Lindsay K.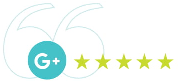 Michelle is a godsend! The realization that lice is in your home, on your children and possibly on you sucks. The psychological process alone (at least for me) was very overwhelming. Thanks to Michelle, she eased some of that discomfort over the phone and completely in person. It turns out….it's not so bad after all. I didn't have to burn the house down and the kids still have their hair! All kidding aside, Michelle's response time was fast, she was professional, understanding, thorough and reassuring (especially to my children). Hopefully, we won't go through the lice issue again but if we do, Michelle will be the first one I call!
Highly recommended!! — Gwendolyn C.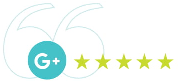 Michelle came to our rescue on our family vacation to West Coast USA. After discovering nits in my daughters hair and doing an over the counter treatment, I knew I needed help from an expert to sort us out quick. Michelle responded to my phone call with a friendly voice in minutes and visited us at our hotel the following morning! Michelle is professional and a lovely lady. She checked out all the family and treated both my daughters with care. Great price and exceptional service.
Thanks Michelle. We could not have asked for more. — Pauline M., Australia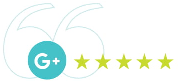 Michelle and her service saved my life and my sanity! We have never had lice and tried using the over the counter products which do not work. I called her at 11 pm in a full panic mode and she helped me relax and came the very next day. After a few hours with her my whole family was lice free and back to normal. Parents – do not use the OTC shampoos the only way to rid your family of lice is by using a service like Lice Happens.
Thank you Lice Happens for treating us and making us lice free 🙂 — Marady L.